Our Work
Antony and his fully trained workforce undertake projects for major clients within the construction, engineering and commercial sectors, as well as residential projects. Whether it is a flat roofing or waterproofing system you need, we will provide a professional and reliable service to each of our clients. Antony will work closely with your Architect on the design of your roof, providing a completely seamless service from start to finish.
We continually exceed expectations on all systems and are committed to constantly improving our delivery through fluid liaison with all stakeholders.
---
Case Studies
Spencer Courtyard Finchley, London



Our award-winning IKO Armourplan and Sedum Green Roof. This job was a self-build project for a developer. The job consisted of 13 individual pitch roof houses which was approximately 600 square metres, taking us 3 months to complete.
As you can see from the images the houses have very steep pitch roofs on both sides with a narrow gutter running along each side. There is capping detail on all sides of the roof which we did in IKO Armourplan fabricated trim. All the materials had to be mechanically fixed to the roof so the IKO Armourplan would not roll.
It is a very technical design and we had the responsibility of deciding how we would waterproof the roof and make the sedum work.
This project highlights that when working on a job for a major client it's not just the roofing we have to consider but the overall function of the build.
---
Design and Build Project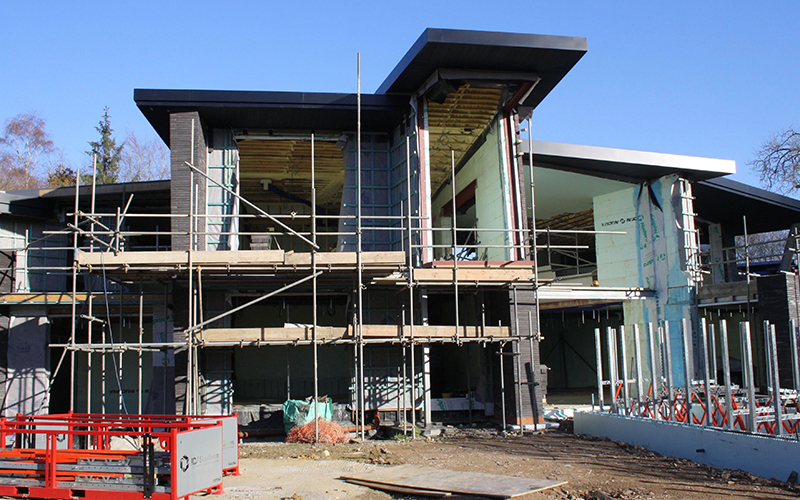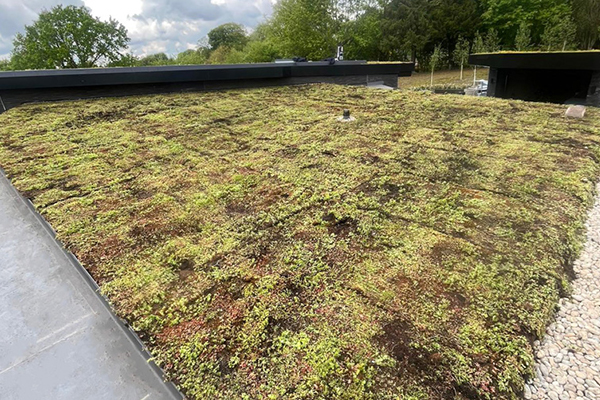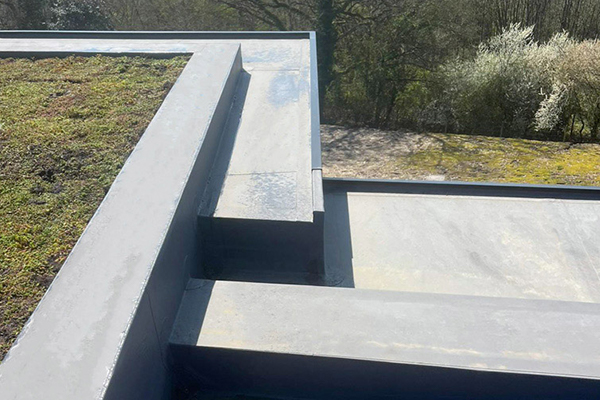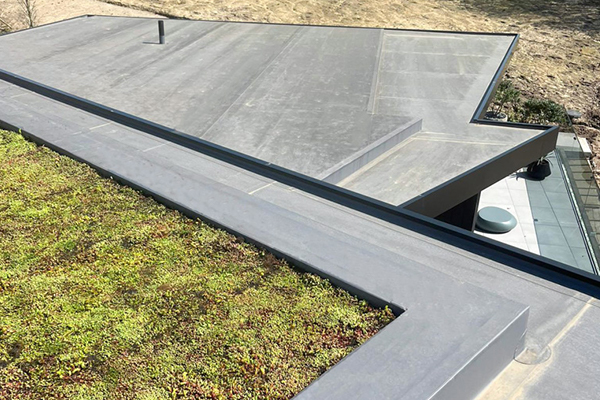 An example of a work in progress design and build project showing how we have worked very closely with our award-winning Grand Designs client from collaborating with the Architect on the design and build of the roof and balcony areas.
In the final phase of the project, we will apply a Sedum roofing system to certain areas of the roof so the build will blend in with the surrounding environment.
We are looking forward to showcasing the final product, a very proud piece of work.
---
Police Station, Kent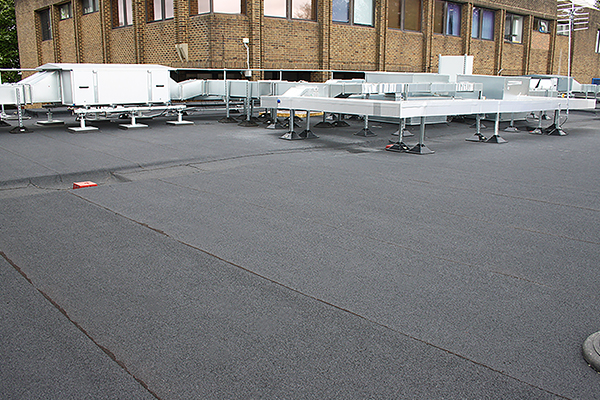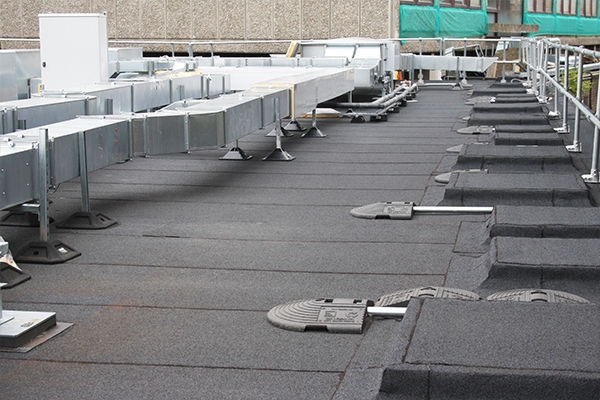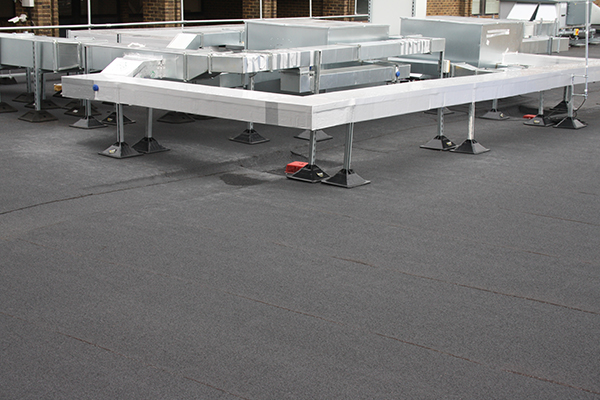 Here is an example of work we do for local authorities; a large refurbishment for a local Police Station. We applied an IKO Felt system to 800 square metres of roof on phase one of the project.
---
West Motney Way, Rainham, Kent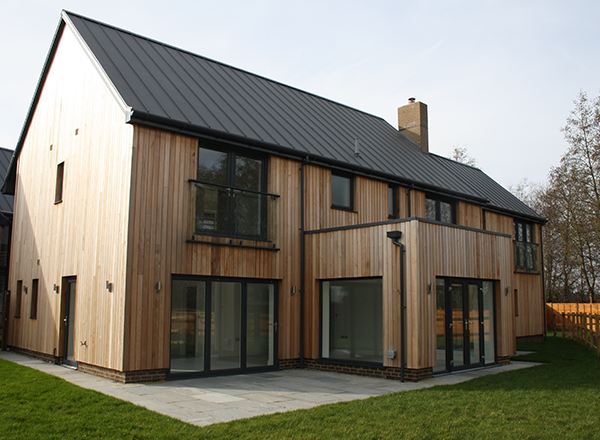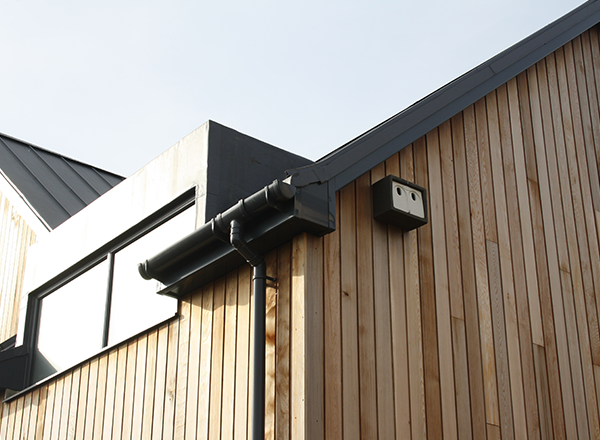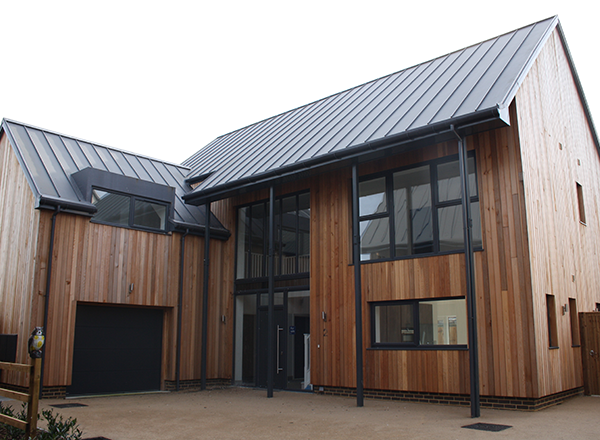 For this job we used the IKO Armourplan P Single ply Membrane system.
The job consisted of 3 houses totalling 800 square metres of pitch roof, taking us 6 weeks to complete.
It was a challenging job as the pitched roofs were angled at 45 degrees with a 15lm slope. We worked off scaffolding built to only half way up the roof which made injecting the membrane very difficult, so we needed to weld it whilst ensuring the standing seams remained straight.
You can see from the images how well we overcome the difficulty, finishing the roofs with such a high standard of workmanship.
---
The Pentagon Shopping Centre, Chatham, Kent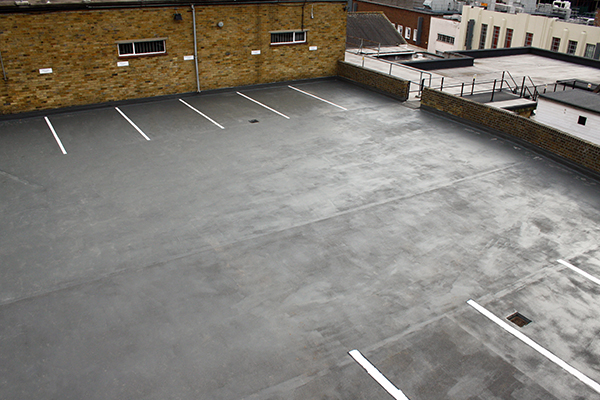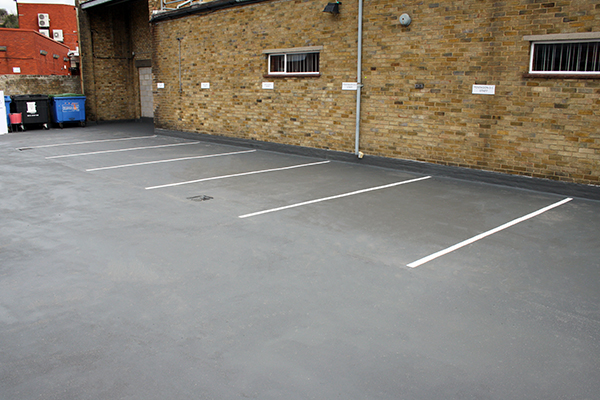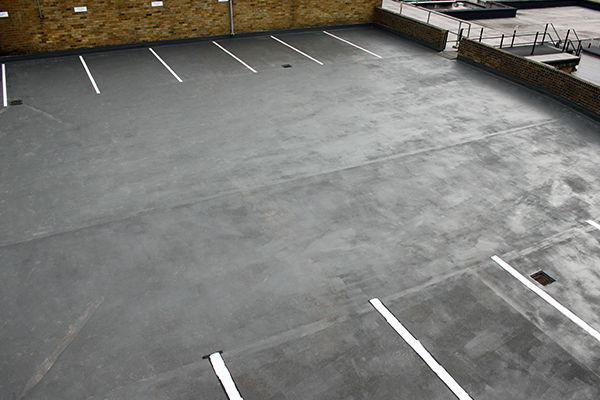 We started here with a very worn out, old asphalt roof. With our recommendations we used the Westwood Liquid Waterproofing system to fully refurbish 400 square metres to transform and bring back to life the staff car park on top of the Pentagon Shopping Centre in Chatham, Kent.
The images show the final result after prepping, adding a waterproofing layer, self-level layer, final coat and the parking lines.
---
Private Residential work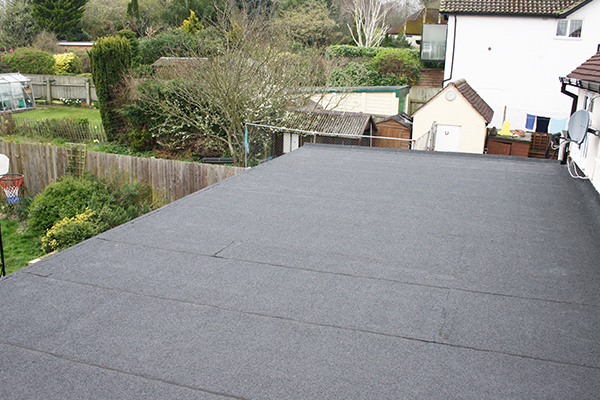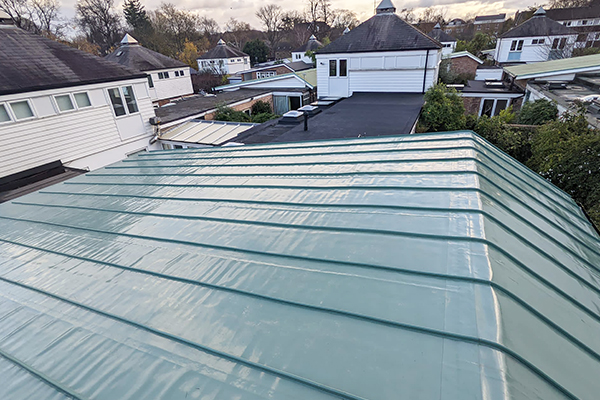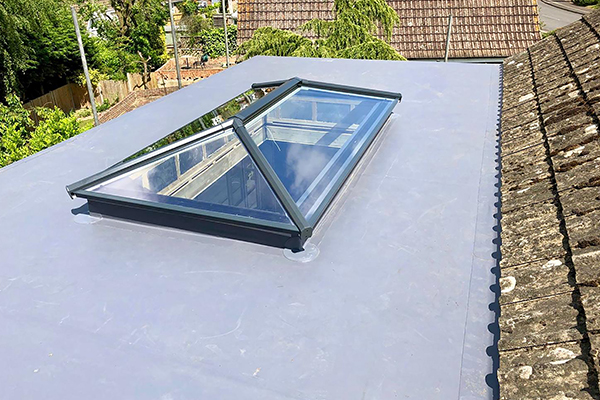 Above is a selection of examples of work we have produced for private clients.
No job is ever too big or small for us, we love working on your home extensions and refurbishments. Antony will work with you right through from the design stage to finish, ensuring we apply the best flat roofing system for your property.
---
More Work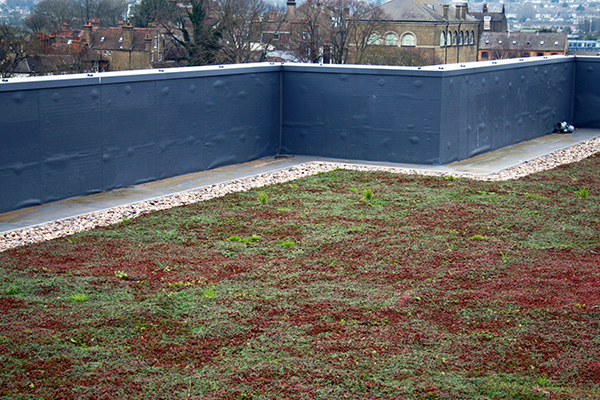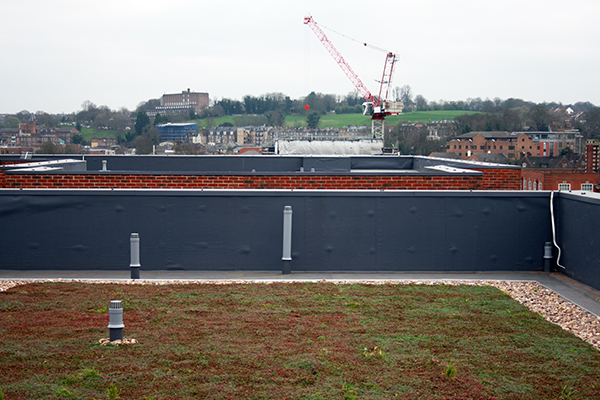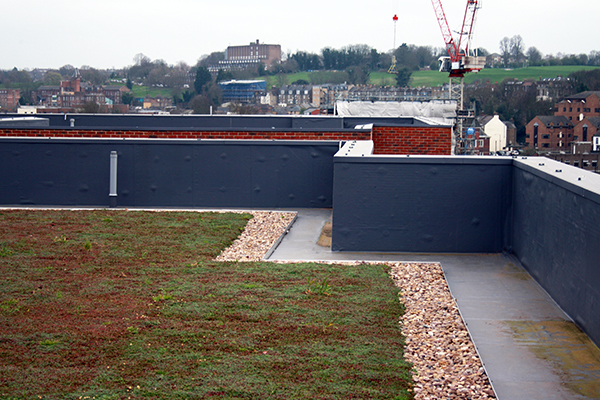 IKO Armourplan PSG Single ply Membrane and Sedum Green Roof system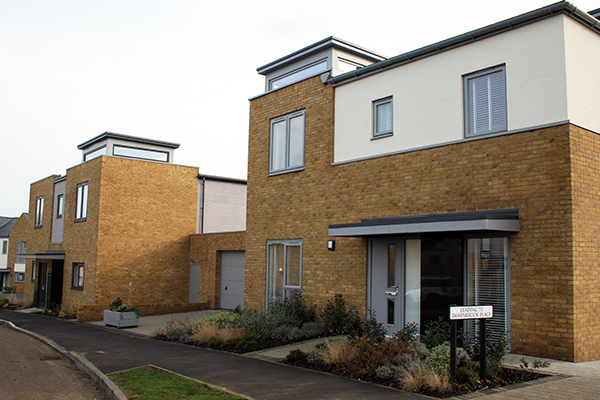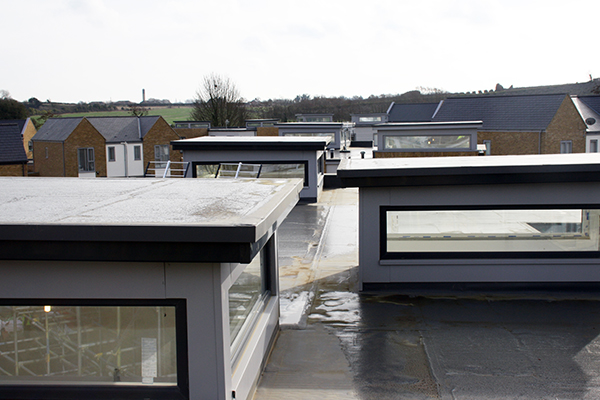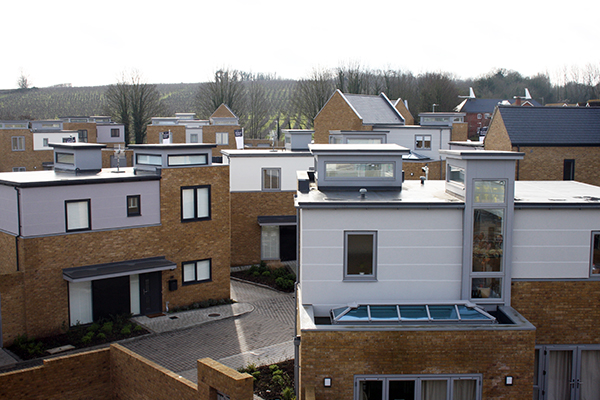 Wolfin Single ply Membrane system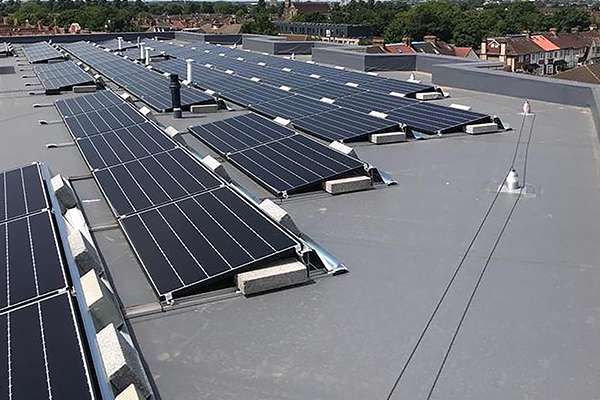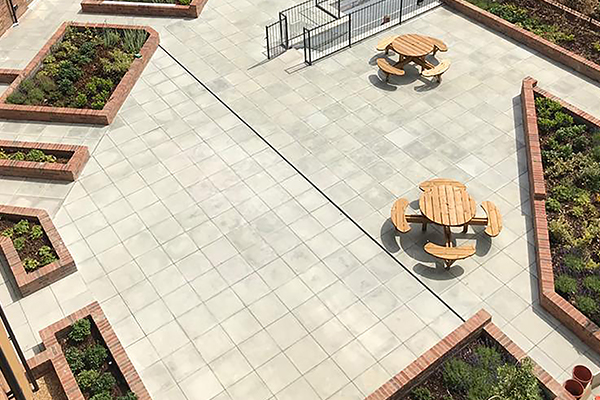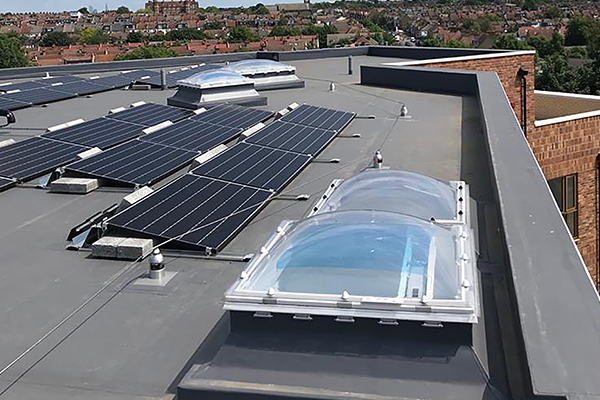 IKO Hot Melt, IKO Felt Tapered insulation and an IKO Armourplan PSG Fleece Single ply fully bonded system
---
Gallery
Follow our Instagram for more