Our Work
Our fully trained workforce undertakes projects for major clients within the construction, engineering and commercial sectors, as well as smaller residential projects. Whichever roofing or waterproofing system you need, we provide a professional and reliable service to each of our clients, offering a complimentary quotation and method statement. We continually exceed expectations on all systems and are committed to constantly improving our delivery through fluid liaison with all stakeholders.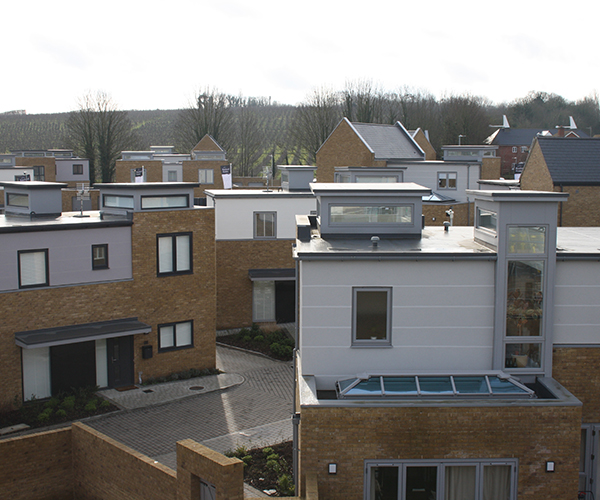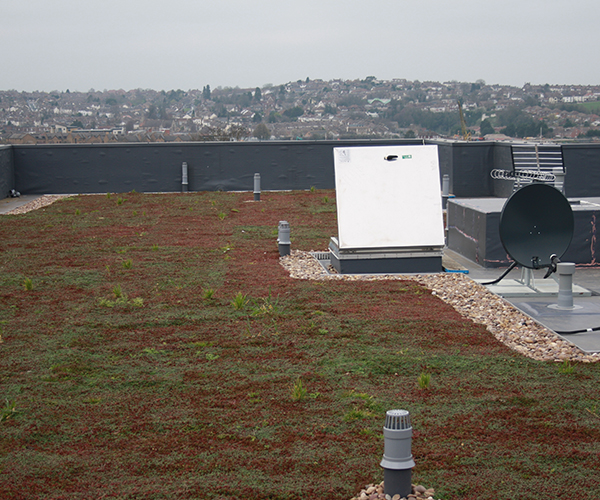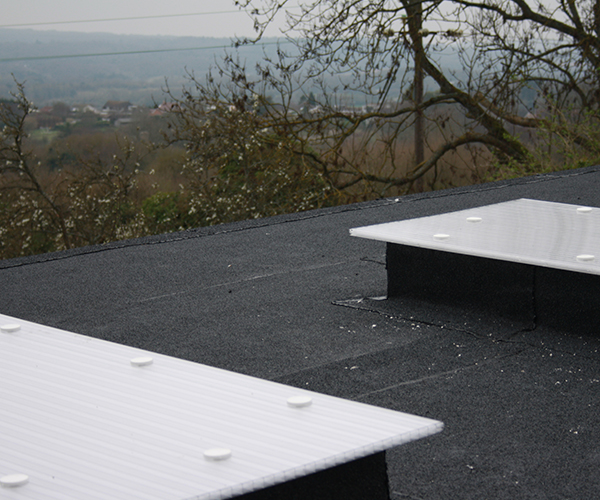 ---
Case Studies
The Observatory, Hollow Lane, Canterbury, Kent
This job was for our client Pentland Homes using the Wolfin Single-ply Membrane product.
The job consisted of 52 individual houses each with a turret and a flat roof to them, which was approximately 2,500 square metres worth of roof. Taking one year for us to complete with the whole build.
As you can see from the images, it's a very different design house compared to the regular type of pitched house. We thoroughly enjoyed working on this quirky design, implementing a turret type roof to a new build. As a specialist in flat roofing we hope to see more of this design applied to new houses as a lot of thought has been put into the design and architecture of the build to make them look so different.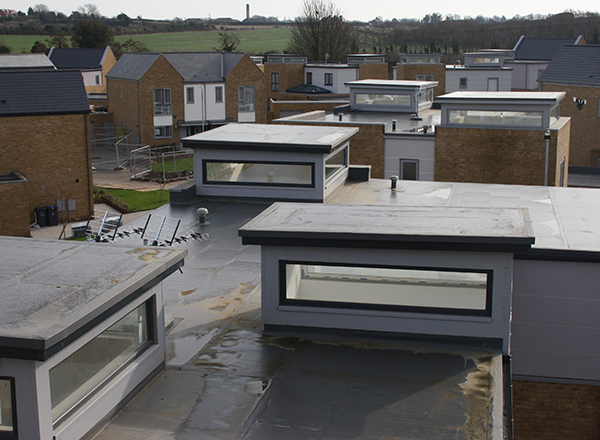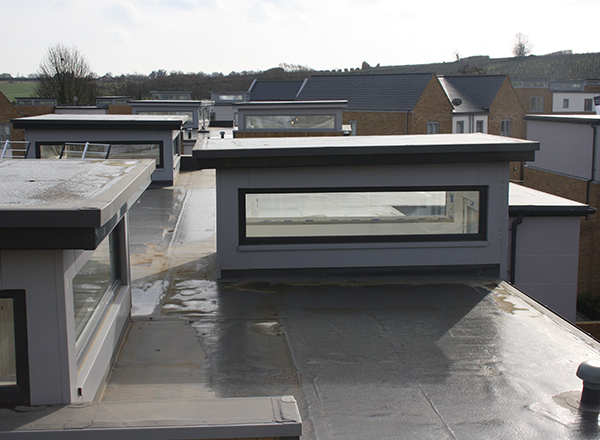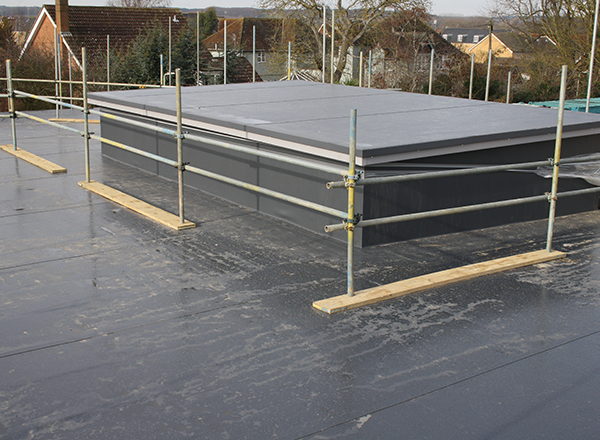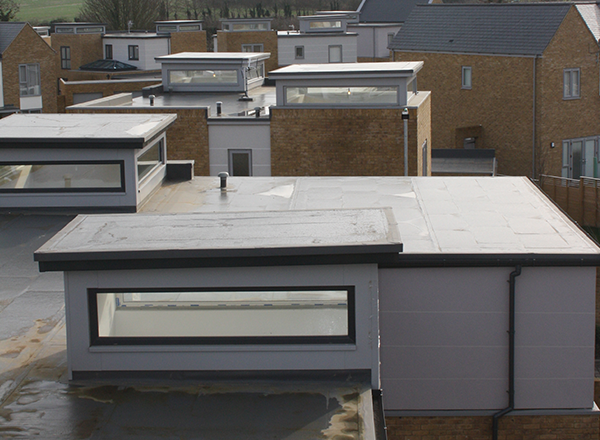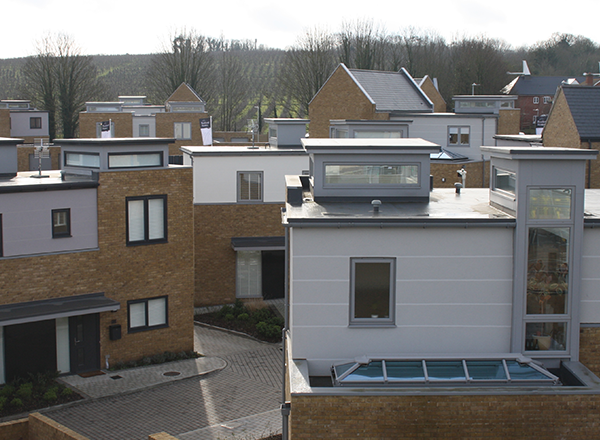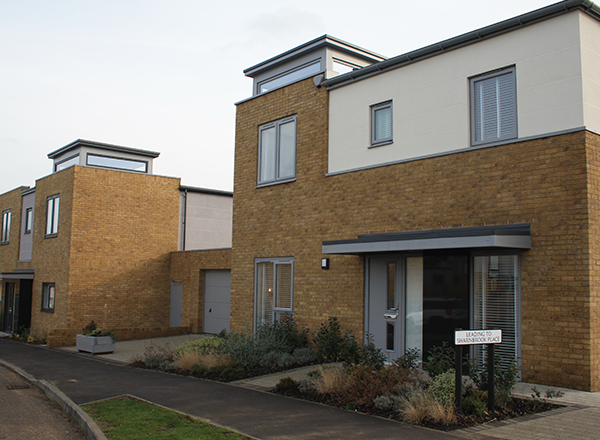 ---
West Motney Way, Rainham, Kent
This job was for our client McCulloch Homes using the IKO Armourplan P Single-ply Membrane product.
The job consisted of 3 houses totalling 800 square metres of pitch roof, taking us 6 weeks to complete.
It was a challenging job as the pitched roofs were angled at 45 degrees with a 15lm slope. We worked off scaffolding built to only half way up the roof which made injecting the membrane very difficult, so we needed to weld it whilst ensuring the standing seams remained straight.
You can see from the images how well we overcome the difficulty, finishing the roofs with such a high standard of workmanship.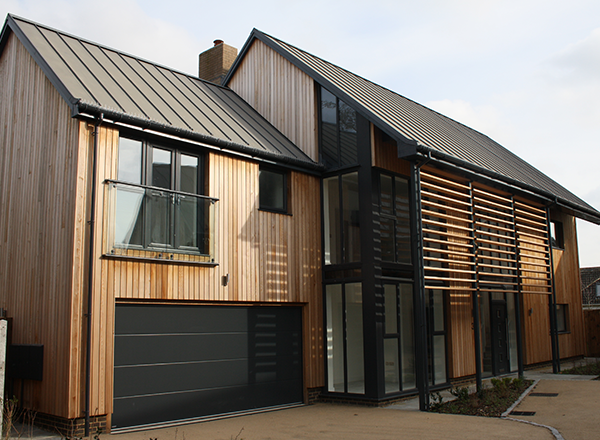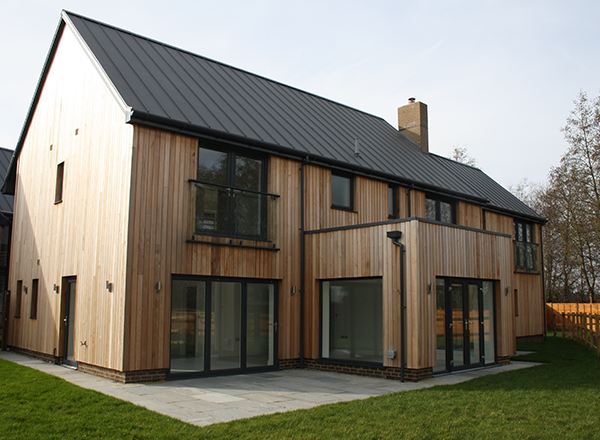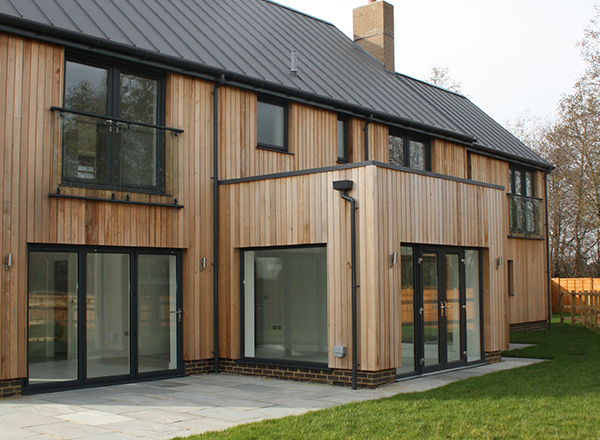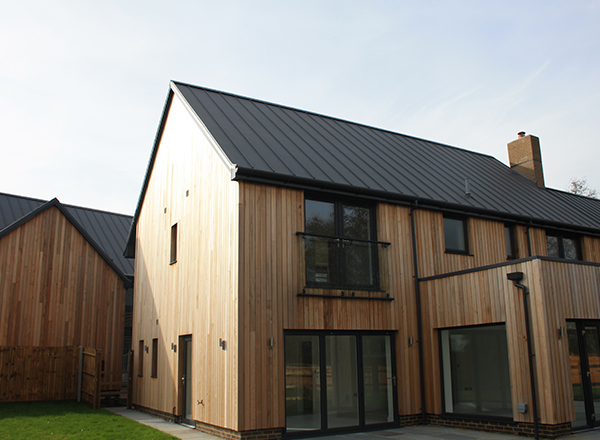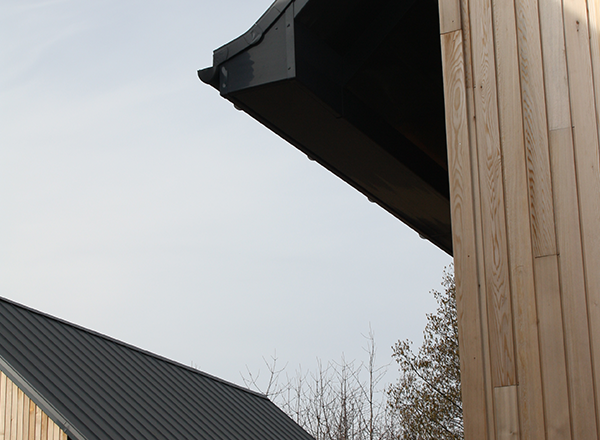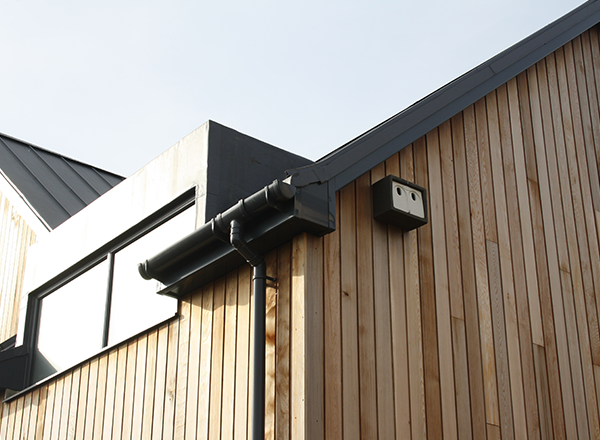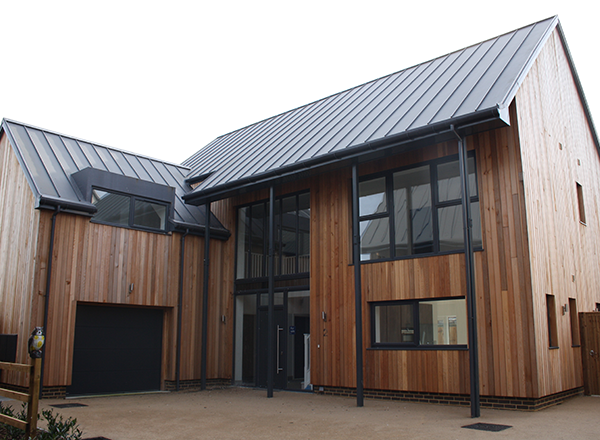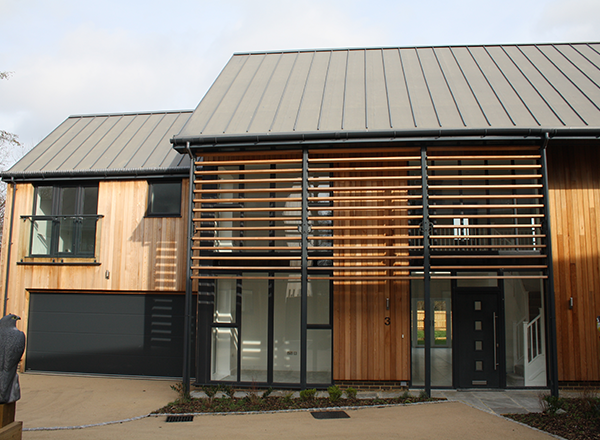 ---
Corparation Street, Rochester, Kent
This job was for our client Chartway Group using the IKO Armourplan PSG Single-ply Membrane and a Sedum Green Roof.
The job including four blocks of apartments stretched out to 2,300 square metres taking 2 months for us to complete.
It is a flat contractor build which meant we had to create the falls to all four roofs using a tapered insulation board. Once the waterproofing was down we finished with a Sedum Green Roof.
The apartments were built with very high upstands (for health and safety), which we had to work around. This meant ensuring the tapered insulation was fitted correctly to create the falls on the roof areas.
We are always particularly proud of our Sedum Green Roof work as it means we are giving back to the environment. It allows for the wildlife to feed off and supports with the breakdown of air pollution.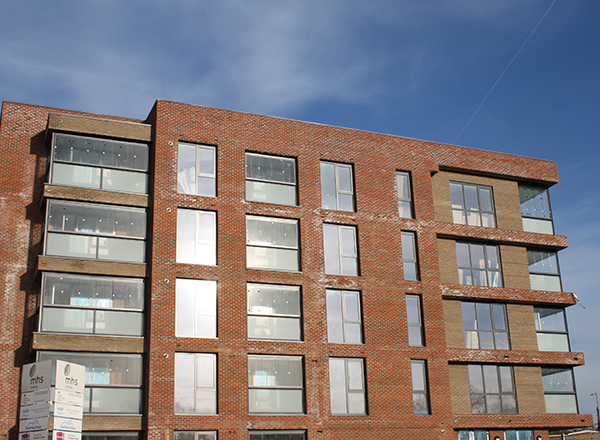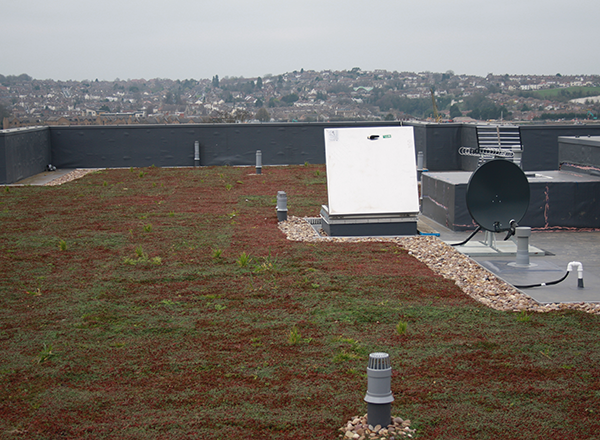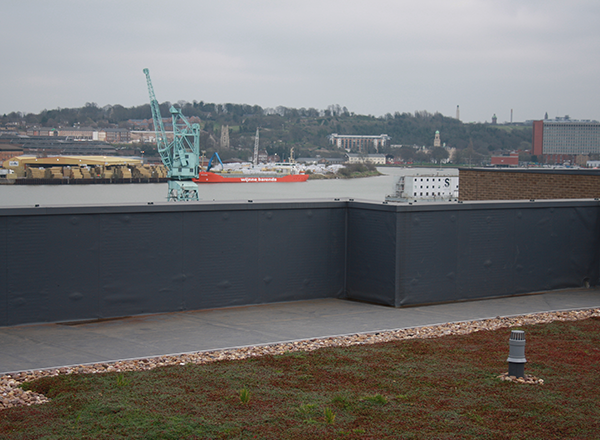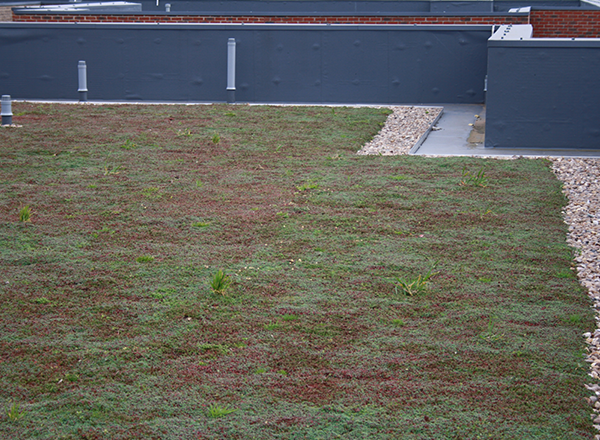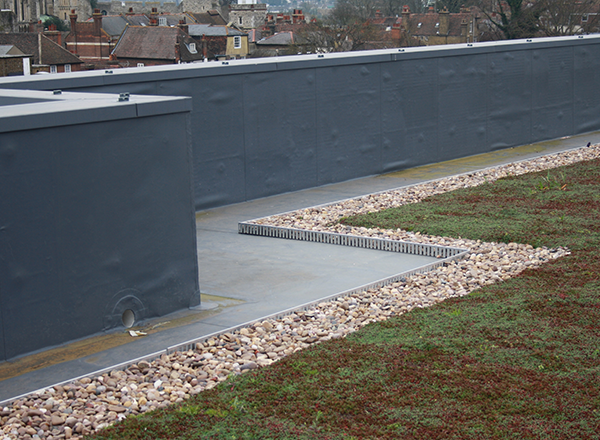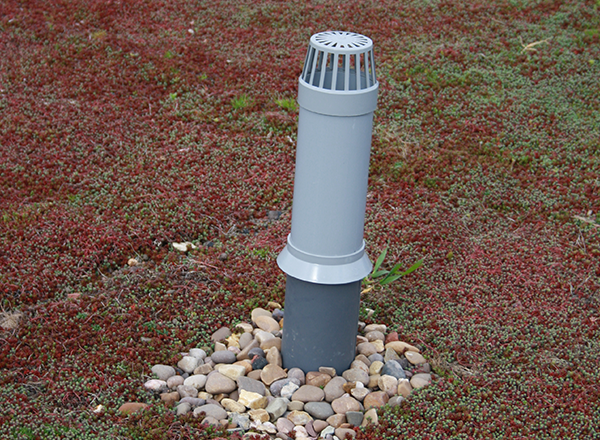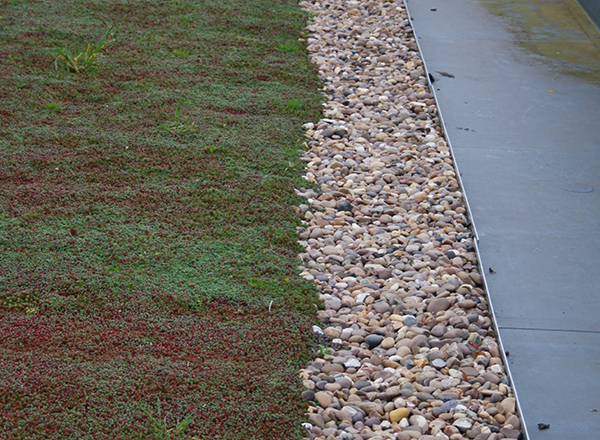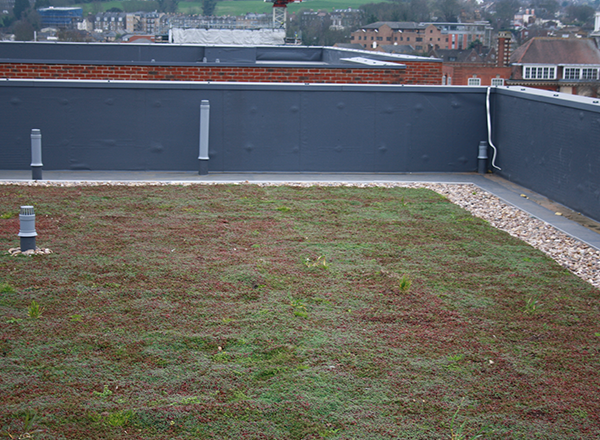 ---
Ryarsh Lane, Ryarsh, Kent
This job was for a private residential client using the IKO Goldseal Felt System product.
Smaller jobs like this one only take one day to complete, being the fact, you cannot leave a residential roof open overnight.
Firstly, we needed to strip the existing felt off before laying down the new. We always need to be extra cautious with residential properties, unable to predict the great British weather on the day, it's crucial to guarantee no water leakage into the property whilst working on the roof.
It was really nice to go back to this property to replace a fibre felt roof we first laid for the clients 25 years ago!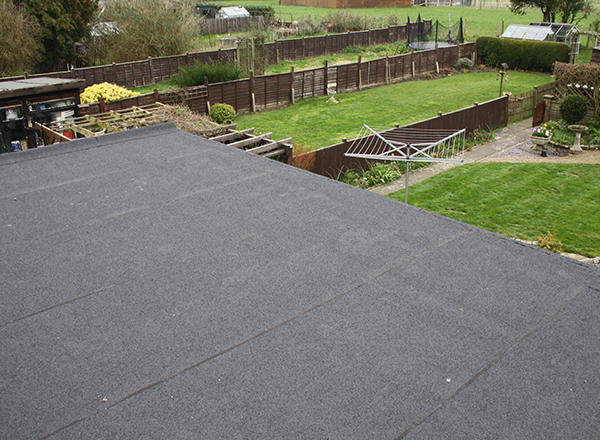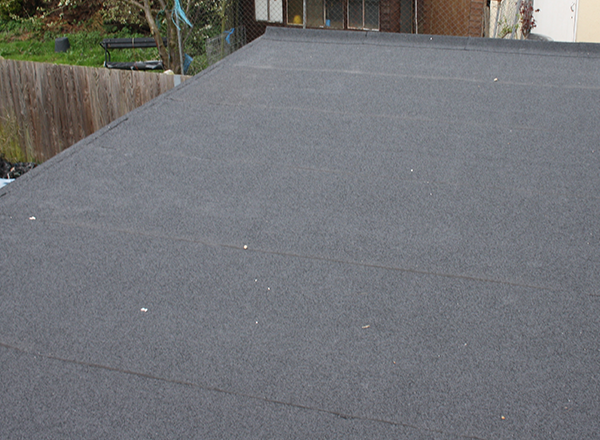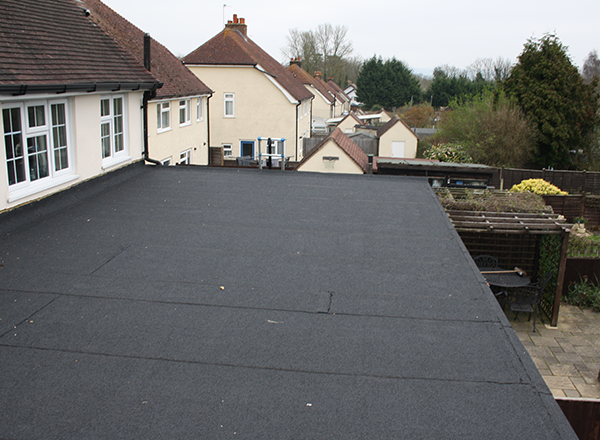 ---
Spencer Courtyard Finchley, London
This job was a self-build project for Monbally Developments Ltd using IKO Armourplan and Sedum Green Roofs. The job consisted of 13 individual pitch roof houses which was approximately 600 square metres, taking us 3 months to complete.
As you can see from the images the houses have very steep pitch roofs on both sides with a narrow gutter running along each side. There is capping detail on all sides of the roof which we did in IKO Armourplan fabricated trim. All the materials had to be mechanically fixed to the roof so the IKO Armourplan would not roll.
It is a very technical design and we had the responsibility of deciding how we would waterproof the roof and make the sedum work.
This project highlights that when working on a job for a major client it's not just the roofing we have to consider but the overall function of the build.